Nursery
Nursery is provided for children up to 30 months during all worship services and Sunday school.
Sunday School
Sunday School classes are offered for two year olds through high school. We have a competent staff of teachers who are prepared each Sunday with your child's spiritual interest at heart.
Children's Church
Children's church takes place during Sunday morning worship service. This is provided for two year olds through 2nd grade. Children are divided into age groups and each Sunday have a lesson, snack and craft.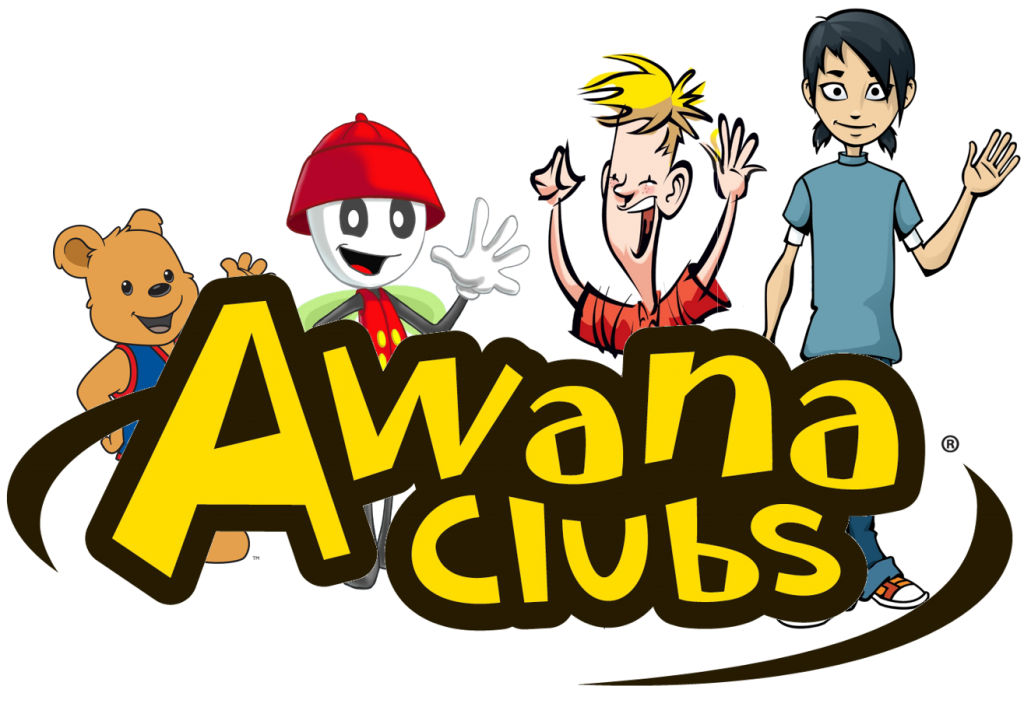 Awana Clubs meet during the school year on Wednesday evenings 6:30-8:00pm. This programs is not only for church children, but is an outreach ministry for children of the community as well. It is for children ages three (must be 3 by June 30th) through sixth grade and is designed to teach children the Word of God with emphasis on Scripture memorization. There is also a fun time with games, songs, and special activities.
Fall 2017 Kick Off!
REGISTRATION – September 6, 6:30-7:30pm
Please bring your children to get signed up, pick up your entrance test or next book, and get ready for the first night. Refreshments will be served after you have registered. Registration should take about 15-30 minutes. Once you have registered and have refreshments, you are free to leave.
START UP NIGHT – September 13, 6:30-8:00pm
Cost of items needed which can be paid for at registration:
CLUB                                          BOOKS              UNIFORMS             DUES
Cubbies (3-4 yr. olds)            $11.00                $11.00                     $20.00 (or $1 per night)
Sparks (K-2nd grade)            $11.00                $11.00                     $20.00 (or $1 per night)
T&T (3rd-6th grade)              $10.00                $16.00                     $20.00 (or $1 per night)
If Re-1 Valley school district is closed, Awana that evening will be canceled.
For your children's safety, all children's workers involved in a children's ministry have been screened and have had a background check.